No Camels – Israel 2010-2019: A Decade Of World-Changing Innovations
Israel 2010-2019: A Decade Of World-Changing Innovations
Just 10 years ago, self-driving cars were a sci-fi fantasy. Waze wasn't yet the household name for traffic updates. Face ID didn't exist and, in any case, smartphones were still in their infancy and wouldn't know what to do with the facial recognition technology.
Alexa, Snapchat, Instagram, Uber, the iPad, Apple Watch, and consumer drones weren't part of the tech lexicon either. And people still relied on pocket cameras for photos.
"The past decade has seen dramatic changes in the innovation world. From the beginning of the decade, smartphones have become widespread and evolved into mini-computers — though early smartphones were being developed in the 1990s, they were not as sophisticated as the 2010 ones, and not common. Today half of humanity spends a big part of our lives, through them," Limor Shmerling Magazanik, managing director of The Israel Tech Policy Institute, tells NoCamels
"Social media and social networks emerged with force and became something most people use. Then Big Data analytics joined the array of innovations followed by Artificial Intelligence and Machine Learning. Digital platforms, services and products are a big part of the realities of our lives. Education, healthcare, financial services, and more, have all been significantly transformed in the digital space. Same goes for government services," says Shmerling Magazanik.
Indeed, on a global front, this past decade added extraordinary game-changing technologies to our lives.
Specifically, Israel's contributions in this decade of innovation have been "off the charts."
"In this past decade, the Israeli tech ecosystem came into its own. What was interesting, full of potential and a promising phenomenon, became a powerhouse juggernaut that everybody in the world now has recognized," Jon Medved, founder and CEO of OurCrowd, tells NoCamels.
"The growth has been literally off the charts. When you talk about where we've come from in the decade in terms of dollars invested in our startups it's gone from less than $2 billion at the beginning of the decade to over $8 billion at the end of the decade. Any business that grew that fast is impressive but to get it for a whole ecosystem is unbelievable," he says.
Indeed, early in the 2010s, an acquisition of an Israeli startup for $30 million would top the news. Today, just 10 years on, such a deal would likely be a side thought of another story. In the first half of this year, the average exit deal stood at four times that amount.
Between 2004 and 2010, the average exit deal hovered in the $30 million to $40 million range. In 2011, the average deal size jumped to $52.3 million, and to $83 million in 2013. In the first half of 2019, the average exit value stood at $116.6 million, according to the IVC Research Center.
The outgoing decade served up blockbuster buyouts of Israeli tech companies that hit international mainstream headlines: Google's $1.03 billion purchase of the Israeli map app Waze in 2013; US semiconductor giant Intel's $15.3 billion buyout of collision-avoidance technology supplier Mobileye in 2017 and $2 billion purchase of artificial intelligence chip developer Habana Labs earlier this month; and GPU powerhouse Nvidia's pending acquisition of multinational supplier of computer networking products Mellanox Technologies for $6.9 billion earlier this year.
"2019 is concluding a decade of unprecedented achievements by the Israeli high-tech market," wrote Yaron Weizenbluth, High-Tech Partner at PwC Israel in a report this week on Israeli tech exits this year.
Looking ahead at the new decade, "it does not feel like the boom is about to end. The 2020s are starting with a more supportive ecosystem for entrepreneurs that is stronger than ever. Add to that the evolution of Israeli entrepreneurs into players who are well versed in the global game and are confident in their ability to run long distances," he added.
In 2019, 13 Israeli startups joined the unicorn club of privately-held tech companies worth more than $1 billion.
"It's not just the amount of dollars invested, the size of the exits and the number of multinationals being established here every year," says Medved. "We've grown up. The startup nation grew up. We are now seeing the beginning of startup nation diplomacy where, literally, our diplomats and politicians are not leading with the newest political gambit on the peace process. They are leading with what we can do together with innovation and technology. That's a great thing for Israel and our tech sector."
The breadth of activity in the Israeli tech arena – products, breakthroughs, and technologies – continues to change how things are done. Important and innovative solutions in all fields are coming out of this tiny country almost daily.
"It has been a phenomenal decade for us. The challenge is to repeat this decade and have this kind of growth," says Medved. "I think this coming decade will see tremendous strides made between Israel and its Arab neighbors, especially on the innovation and funding and investment fronts. I think this decade will see Israeli companies lead and tackle global challenges like climate, seas, plastic, education, digital health and feeding the planet.
"The quality and energy that Israeli entrepreneurs are bringing to these challenges… I'm more optimistic than ever," he tells NoCamels.
Data privacy will also be an important issue in the next decade.
"The innovation of the beginning of the decade was found to need innovation in the area of ​​human rights protection as well. How do we preserve our values and morals when extensive use of data and complexity of technology may also bring undesirable effects on our social fabric? A key challenge now is creating a collaborative dialogue between entrepreneurs, developers, investors, corporate executives, policymakers, regulators and ethics professionals, in order to jointly produce policies that, on the one hand, support innovation and its benefits, and on the other, preserve our rights," says Shmerling Magazanik.
She, too, is optimistic for the coming decade of innovation.
"I think we are on the right track that will allow us to enjoy the benefits of innovation, along with maintaining our social values," she says.
So, while we must wait to see what 2020 and the new decade will bring in terms of technological progress, let's take a moment to reflect on the outgoing decade.
The years 2010-2019 brought new apps and devices and a huge rise in social media use. It brought better mobile connectivity, artificial intelligence, cloud computing, hardware innovations, autonomous vehicles, and so much more.
NoCamels takes a trip back through 10 years of Israeli innovation to bring you some of the highlights.
SolarEdge – Energy Harvesting (2010)
Energy harvesting technologies continue to evolve as the demands to power our connected lives grow. In 2010, SolarEdge Technologies launched commercial production of its DC optimized inverter solution with the goal of making solar energy more affordable and widespread.
The Israel-based company, which was founded in 2006 by five army intelligence unit graduates, won a prestigious Red Herring Magazine 100 Europe Award in 2010 for its distributed solar power harvesting and PV monitoring solutions. The same year, it was named a "2010 World Top Ten Innovative Energy" company by Fast Company Magazine.
Today, SolarEdge is a global leader in smart energy, is in partnership with Tesla Motors and is traded on the NASDAQ Global Select Market.
Fiverr – Gig Economy Platform (2010)
The gig economy really took off this past decade with technology-enabled platforms making it easier to freelance from remote positions.
Israeli digital marketplace Fiverr gave freelancers a place to advertise their skills to a variety of customers. US counterpart, UpWork, launched five years after Fiverr.
In June of this year, the Israeli freelance platform celebrated its IPO.
"Technology has made it possible for people to earn a living right from their phone or computer, work from anywhere and collaborate on a global scale. It has allowed people to be measured by their skills and their talent, regardless of anything else," Gali Arnon, Chief Marketing Officer at Fiverr, said in a press statement.
Iron Dome – Defense Multi-Mission Radars (2011)
In the last days of 2019, Israel announced a government-to-government defense contract with the Czech Republic for the Iron Dome system radar, among other missile capabilities. This is not the first international agreement to share the know-how and technologies of Israel's famous anti-missile defense system.
The mobile defense system, which intercepts and destroys rockets and artillery shells, initially deployed on March 27, 2011. Since then, the all-weather system has changed the way the world looks at missile defense.
Vayyar – Sensor Technology Capabilities (2011)
Sensor technology capabilities are heading into the new decade with an aura of excitement and new prospects. In 2011, the Israeli company Vayyar showed the world how imaging sensors could revolutionize fields of health, vehicle automation, security, construction, and people-tracking, among other applications.
It started as an early-stage breast cancer detection solution that could identify tumors in under five seconds with 4D imaging of breast tissue and has since proven that its advanced RF technology has a multitude of uses.
Fast Company named Vayyar to its Most Innovative Companies list in 2019.
XtremIO – Data Storage (2012)
Data storage solutions greatly changed during this past decade and are expected to continue to do so.
"In the next data decade, we can do more now than we ever imagine. Everything is being connected and digitized. It's everywhere and in everything. In 2007, 86 petabytes of data were produced in cellular networks. Today, 86 petabytes of data is produced in 18 hours. In [the] future, 86 petabytes of data would be produced in minutes," Michael Dell, CEO of Dell Technologies, said at the Dell Technologies Summit in November.
Some of Israel's biggest exits come from the data storage field. In 2010, IBM acquired Israel's Storwize real-time data compression solution for $140 million. In 2012, however, Dell EMC's $430 million buyout of Israel-based XtremIO really put Israel on the world data map.
XtremIO was dubbed as one of the world's premier Flash storage architecture pioneers. Now, of course, there's the pending $6.9 billion acquisition of Mellanox Technologies by Nvidia to "to create next-generation datacenter-scale computing solutions."
Waze – User Engagement and Mapping Services (2013)
Google's buyout of GPS navigation app Waze hit global headlines in June 2013. The reported $966 million – $1.03 billion price tag of an app was unbelievable at the time. But Google wasn't just interested in the exceptional Israeli GPS navigation software, which started to be developed in 2006. The buyout highlighted the growing phenomenon of user engagement.
Indeed, user loyalty, hyper-personalization, and customer relationship are all big trends continuing into the 2020s. Waze gave Google access to its loyal community base. Waze users update information about speed traps and road closures, and the more diehard edit the maps to keep them accurate.
In 2017, Waze took personalization up a notch when it allowed users to record their own voices to give directions.
Wix – IPO success (2013)
In the last decade, Israel has lived up to its moniker as a Startup Nation. The world knows to turn to this tiny country for technologies. In 2013, website builder platform Wix raised $127 million in what was then the largest-ever IPO for an Israeli firm. Its successful IPO demonstrated that the Israeli tech industry is capable of growing companies.
"Wix is hugely significant.  It demonstrates that you don't need to be in Silicon Valley to build a great company and validates once again the 'high risk/high return' nature of European Venture Capital," Mark Tluszcz, CEO at Mangrove Capital Partners, said in a statement at the time.
While Wix didn't know if it was going to start a trend, according to a December 2019 Bloomberg report, as many as 40 Israeli companies are now considering IPOs in the coming decade.
PrimeSense – Multinationals Incorporate Israeli Tech (2013)
The $360 million sale of Tel Aviv-based 3D sensing company PrimeSense to Apple in 2013 continues to impact the tech arena today. It was not the first time a multinational company acquired an Israeli startup for its technology and would not be the last. But the price tag and deal would prove to serve as a prime example of this continuing trend.
Moreover, the pioneering technology was so disruptive that, although originally applied to gaming, proved to have applications for TV, computers, mobile, interactive displays, healthcare, robotics, and retail. In 2017, Apple introduced advanced facial recognition tech, which traces back to PrimeSense.
ReWalk – FDA approval (2014)
What's possible for disabled people truly changed in 2014 when the US Food and Drug Administration gave its approval for the ReWalk Personal System.
The wearable robotic exoskeleton that provides powered hip and knee motion to enable individuals with Spinal Cord Injury to stand upright and walk, was dreamed up by Israeli inventor Dr. Amit Goffer.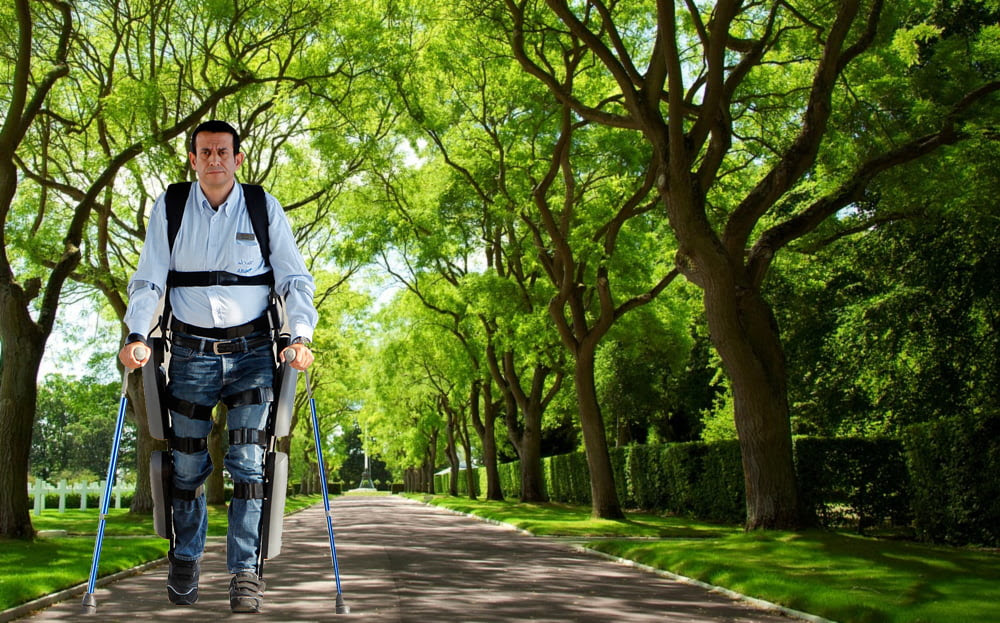 ReWalk would go on to serve as the starting point for Goffer's next startup, UPnRIDE Robotics, which developed a robotic standing wheelchair that gained FDA approval in 2019.
These are just two examples of how robot design, together with new technologies and algorithms, are making a positive impact on the lives of people with disabilities.
Elbit Systems – Missile Proof Aircraft (2014)
In 2014, Elbit System's C-MUSIC system for defending civilian aircraft against missiles became operational. The Israeli defense electronics company protects aircraft the world over and protects thousands of passengers every day.
While today, a newer version – J-MUSIC laser system – is the go-to for keeping threats at bay, the C-MUSIC system was a pioneering breakthrough in aircraft protection.
Cyberbit – Sharing Cyber Knowhow (2015)
Israel's cybersecurity industry is known for producing prescient technology solutions. It started with Check Point's firewall and continues with pioneering technologies through today.
Among the decade's valuable cybersecurity innovations is the cyber range, a training center that imitates real-world networks and breaches to help companies train, guard and respond to attacks.
There are many companies and universities around the world with these ranges. Cyberbit, founded in 2015, launched the Cyberbit Range — the first training simulator of its kind in the world. Today, the company says it is the world-leading provider of cyber range training and simulation platforms, and the only provider of detection, response, automation, and orchestration products across both IT and OT networks.
OrCam – Artificial Intelligence Devices (2015)
In 2015, Jerusalem-based OrCam started selling the MyEye artificial-intelligence device commercially. The device that helps those living with visual impairments read the world around them is a game-changer for the blind, those with dyslexia and people with visual impairment. The device also reflects how artificial intelligence has become an everyday companion.
Indeed, this past decade, AI has become an inescapable part of our day-to-day lives. OrCam Technologies was founded in 2010, the MyEye was launched and tested from 2013, and became commercially available in 2015.
In 2019, it was listed as one of TIME magazine's "100 Best Inventions" that are making the world "better, smarter, and even a little more fun."
Moovit – Changing Transportation and Mobility (2016)
Moovit, the Israeli Mobility-as-a-Service (MaaS) solutions provider and a public transit app, was named "Best Local App" by Google in 2016. A year later, it would be named one of Apple's Best Apps of 2017. Today, it is the world's most popular urban mobility app, with over 600 million users, and the official transit app of hundreds of cities and global events.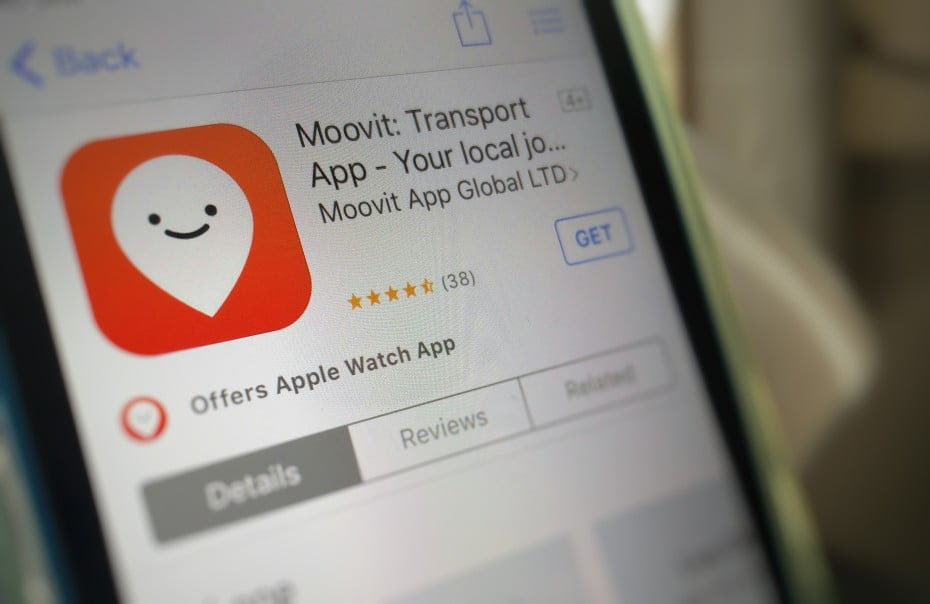 Moovit uses AI-powered MaaS solutions covering planning, operations, and optimization with proven value in reducing congestion, growing ridership, and increasing efficiency.
Headquartered in Ness Ziona, this early pioneer of MaaS is responsible for changing the way people get around.
Mobileye – Car-Tech Powerhouse (2017)
When computing giant Intel announced its $15.3 billion acquisition of Jerusalem-based advanced driver assistance system Mobileye, the Israeli tech community got a decisive endorsement that it is producing world-changing technologies.
More than being the biggest-ever acquisition of an Israeli tech company, the buyout also secured this country's role as a car-tech powerhouse where the world's car companies should come for groundbreaking innovations.
This decade, Israeli startups have become leading suppliers of next-generation technologies in the transportation market, and specifically in the autonomous vehicles and mobility arenas.
Watergen – Tech Changing the World (2017)
In 2017, Watergen sent its water generators to Puerto Rico, Texas, and Florida in the aftermaths of Hurricanes Maria, Harvey, and Irma, to provide clean and safe drinking water. The Israeli company known for developing patented technology that turns air into drinking water is one of dozens of local startups creating life-saving technologies for the global community.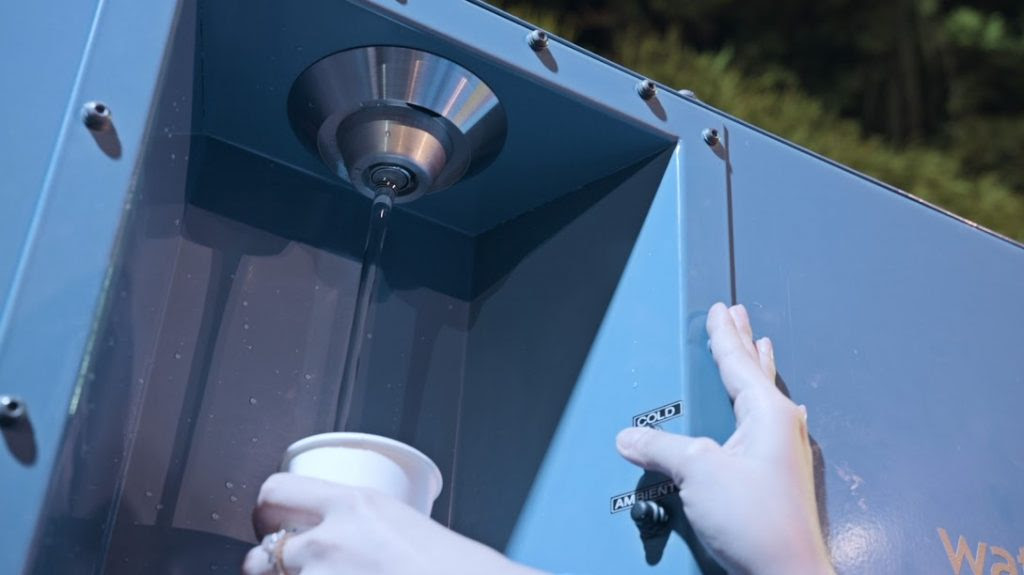 Other superhero startups changing the world to make a mark this past decade include SoftWheel's shock-absorbing wheelchair technology (founded in 2011); AiDoc's artificial intelligence-powered software that analyzes medical images to identify the presence of diseases (commercialized in 2017); and Jerusalem-based company Lishtot's technology for testing water quality in real-time (founded in 2015).
Flytrex – Drone Delivery (2018)
In August 2018, Flytrex became the first company in the world to drone-deliver directly to customers' backyards. While still a niche market, the idea of consumer drones was embraced this past decade and the forecast for the coming decade is one of "substantial growth" according to the Gartner Group.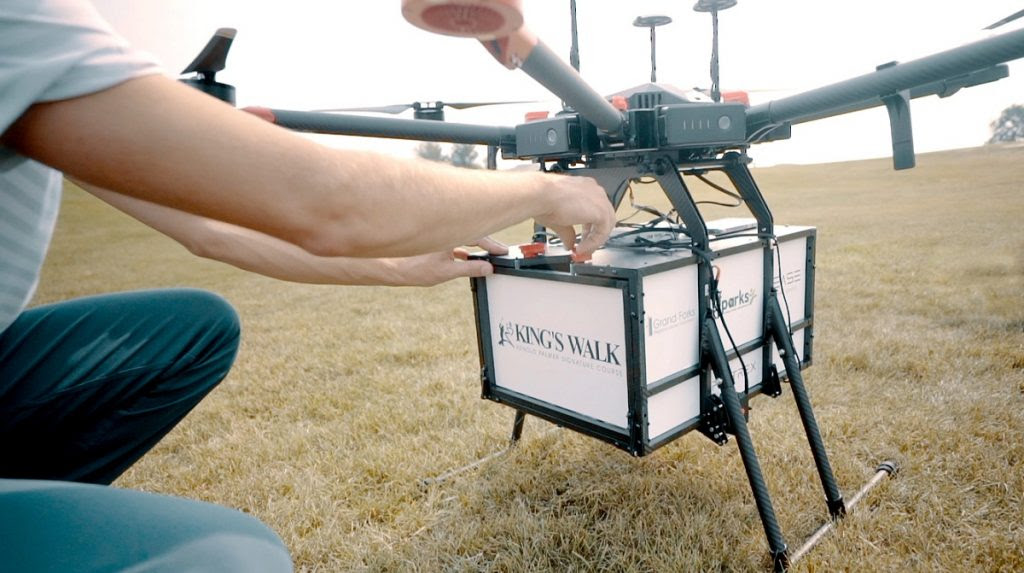 Israel's drone industry – especially in the military unmanned aircraft sphere – is a global force. With Flytrex's success, the country's other non-military drone startups – especially in agriculture and smart farming – are poised to take on the new decade.
SpaceIL – Commercial Spaceflight (2019)
Israel basked in the spotlight this year, following Beresheet's success in becoming the first privately-funded spacecraft to enter the moon's orbit.
The world's space community has become more accessible this outgoing decade with more ambitious projects, new space players and private companies vying to reach the Moon, Mars and even offer commercial spaceflights.
Beresheet began in 2011 as a dream by three young engineers – Yariv Bash, Kfir Damari and Yonatan Winetraub – as part of an international contest that challenged the world's engineers to create and send the first private lander to the Moon. Although the Beresheet spacecraft (Hebrew for "Genesis") crash-landed on the Moon in April, its innovative design and tech is serving as the basis for future NASA lunar missions thanks to a collaboration agreement with Texas aerospace company Firefly Aerospace.
Taboola-Outbrain – Ad-Tech Dynamos (2019)
Perhaps not as well-known as other tech fields, Israel is an advertising innovation center. In 2019, the Taboola-Outbrain merger of two digital native advertising companies founded by Israelis ensures that the country's AdTech space shouldn't be ignored as we head into the 2020s.
Taboola and Outbrain each had a huge influence on the global online advertising market, and now together, they hope to take on the likes of Facebook and Google.
"For over 10 years, each company has built incredibly powerful solutions that have helped tens of thousands of publishers and advertisers thrive," Outbrain's David Kostman said in a statement. "I look forward to working together with Eldad and his team to bring together the best of each company's technology, product and business expertise to build a compelling global open web alternative to Google and Facebook."
Syqe Medical – Cannabis Innovation (2019)
In June, Syqe Medical, an Israeli pharma-tech company, announced the launch of the world's first pharmaceutical-grade metered-dose cannabis inhaler. This drug delivery device will enable physicians to prescribe precise dosages meeting pharmaceutical standards.
The global cannabis industry needs innovation and many are looking to Israel for help. Israeli tech solutions include unique extraction techniques, targeted formulations, and novel delivery platforms that can help transform medical cannabis into mainstream medical treatments.
Syqe says its inhaler received the world's first-ever regulatory approval from the Israeli Ministry of Health as a medical device combined with cannabis. As regulations change the world over, cannapreneurs and canna-innovation are expected to play a title role in the new decade.
We'd love to hear from you! Which Israeli tech innovations do you think made the biggest impact this past decade?
Viva Sarah Press is a journalist and speaker. She writes and talks about the creativity and innovation taking place in Israel and beyond. www.vivaspress.com
Israel's Augmedics Gets FDA Nod For AR Surgical Spine Guidance System
Posted: 26 Dec 2019 06:54 AM PST
Israeli firm Augmedics, a developer of augmented reality surgical systems, received 510(k) clearance from the US Food and Drug Administration for its xvision spine system, an AR headset for surgical procedure, the company announced this week.
The xvision system will be available for sale in the US, with headset distribution expected to begin in early 2020.
Founded in 2014 by Nessi Benishti and Nissan Elimelech, Augmedics developed a headset with goggles that projects an "x-ray vision"-like 3D visualization of the spinal anatomy of a patient in real-time for surgeons. This allows the surgeon to accurately navigate instruments and implants while looking directly at the patient, rather than at a remote screen.
"The ability that Augmedics' xvision provides to visualize the patient's spinal anatomy in 3D, coupled with live CT images as a retina display, is game-changing," said Frank Phillips, M.D., professor of Orthopaedic Surgery at Rush University Medical Center, where researchers used xvision to successfully complete a laboratory study. The study, which had 98.9 percent accuracy, was conducted as evidence to the FDA to evaluate the system.
"The efficiency and accuracy this augmented reality technology enables in placing spinal implants without looking away from the surgical field – as well as the ability to "see the spine" through the skin in minimally invasive procedures – differentiates the xvision from conventional spinal navigation platforms. The economics of the xvision system are also compelling in both the hospital and the surgicenter environment," Dr. Phillips added.
"Augmedics' mission is to give surgeons more control by creating technological advances that cater to their needs and fit within their workflow," said Nissan Elimelech, founder and CEO of Augmedics. "xvision is our first product of many to follow that will revolutionize surgery, as it gives surgeons the information they need, directly within their working field of sight, to instill technological confidence in the surgical workflow and help them do their jobs as effectively and safely as possible."
Israel's DarioHealth Raises $21.3M In Private Placement Offering
Posted: 26 Dec 2019 05:49 AM PST
Israeli digital health company DarioHealth, known for its creation of a cloud-based diabetes monitoring device, announced it has closed a private placement offering of $21.3 million this month.
As part of the offering, the company issued 21,375 shares of convertible preferred stock, at $1,000 a share, to institutional and private investors.
SternAegis Ventures, the venture capital arm of US financial services company Aegis Capital Corporation, acted as the exclusive placement agent for this offering.
Participants in the offering included existing investors, new investors and affiliates of the placement agent.
The capital raised will "fund DarioHealth's strategic plan," the company said in a statement. This includes accelerating the firm's initiatives in the business-to-business channel while continuing to support direct-to-consumer sales and marketing initiatives.
"We are excited to complete this transformative financing, which exceeded our initial funding expectations," said Erez Raphael, CEO of DarioHealth. "As we continue our strategic push into the B2B channel, we believe this funding will enable us to expand our relationships with payers, employers, providers, and distributors on a much larger scale."
The capital will also be used to expand DarioHealth's US sales and marketing infrastructure and increase "the breadth of chronic conditions addressed by DarioHealth's digital therapeutics platform."
"We believe that the strong investor response to this private placement is a testament to DarioHealth's unique positioning and business strategy as well as the global demand to invest in the growth of digital health therapies," added Adam Stern, CEO of SternAegis Ventures and head of private equity banking of Aegis Capital.
Founded in 2011, DarioHealth has developed a diabetes monitoring device that enables users to test and track their blood-glucose levels in real-time with a smartphone. The device is the size of the user's palm and offers safety features like emergency hypo alerts through text messages, which include the user's location. The device has been approved in the US, Europe, Australia and Canada.
It is based in the coastal Israeli town of Caesarea and has additional offices in New York.
Israeli-Founded Ride-Sharing Startup Via To Open Innovation Center In Jerusalem
Posted: 26 Dec 2019 03:25 AM PST
US-Israeli ridesharing service Via will open a tech innovation center in Jerusalem, Globes reported this week. The new center is expected to open in early 2020, according to the Israeli daily.
The company will hire 50 engineers for the new center over the coming year. The engineers will lead Via's smart transportation projects in Israel and abroad. They will also work closely with the company's Tel Aviv R&D center, which currently has 250 engineers.
Founded in 2012 by Israeli entrepreneurs Daniel Ramot and Oren Shoval, Via developed an algorithm that matches multiple passengers traveling in the same direction with a single large SUV or van, in real-time. The vehicle picks up the passengers at a pre-arranged collection point – a so-called virtual bus stop – set according to traffic conditions and demand.
Users can track arrival time at the collection point and the destination through the app, which uses artificial intelligence and machine learning to map out the most efficient routes. Sometimes users must walk a short distance from their point of origin or destination due to an algorithm developed by the company to ensure minimal delays.
Meanwhile, Bubble, the Tel Aviv ridesharing service developed by Via in partnership with Dan bus company reached a "milestone of 4,500 daily passengers," according to data released this month by an external research company, CTech by Calcalist reports.
The milestone came after Bubble added 600 additional vehicles in the past eight weeks.
Bubble users use Via's concept, to book rides through a dedicated app, by adding their pick-up and drop-off locations. The app then comes up with the most efficient route for each driver.
Gal Gadot To Co-Produce Film Adaptation Of Israeli Novel Banned In Schools
Posted: 25 Dec 2019 02:41 PM PST
Israeli actress Gal Gadot, of Wonder Woman fame, is partnering with Keshet International, the global production and distribution arm of Israeli media company Keshet Media Group, to take on a film adaptation of a 2014 novel that was banned in Israeli high schools.
According to a Variety Magazine report on Wednesday, Gadot's new production company Pilot Wave, formed with husband Jaron Varsano, will co-produce a movie based on the book "All The Rivers" by author Dorit Rabinyan (published in Israel as "Borderlife"). The acclaimed, award-winning book tells the story of an Israeli woman, Liat, and a Palestinian man, Hilmi, who meet in New York and fall into a sweeping, complicated love affair.
In late 2015, the book was drawn into the center of controversy when Israel's Ministry of Education then led by Naftali Bennett banned it from the mandatory reading list in Israeli high schools. Among the reasons stated by the ministry at the time was the need to maintain what it referred to as "the identity and the heritage of students in every sector," and the belief that "intimate relations between Jews and non-Jews threatens the separate identity." The ban, however, caused demand for the book to surge.
It was not clear whether Gadot would have a starring role in the film adaptation, according to the report.
Pilot Wave's first project, announced earlier this year, is a WWII historical thriller about Irena Sendler, a social worker and nurse who saved over 2,500 children in Nazi-occupied Poland by helping to smuggle them out of the Warsaw Ghetto.
"As producers, we want to help bring stories that have inspired us to life," Gadot and Varsano told Deadline in October. "Pilot Wave will create content that promotes the perspectives and experiences of unique people and produce impactful stories aimed at igniting the imagination."
Gadot's 2017 film Wonder Woman nabbed more than $800 million at the box office worldwide, making it the 5th highest-grossing US superhero movie of all time.
Her Wonder Woman 1984 sequel is set to be released next summer.
Billion-Dollar Ideas: Of 30 Israeli-Founded Unicorns, 13 Joined The Club In 2019 Alone
Posted: 25 Dec 2019 01:21 PM PST
While Israelis make up 0.11 percent of the global population, with just approximately 9 million people, Israeli founders are behind a staggering 5.62 percent of existing unicorns today (private companies valued at $1 billion or more).
As of December 2019, out of over 500 unicorns currently out there, according to a list compiled by Techcrunch – a number almost counter-intuitive to the term meant to illustrate a statistical rarity – 30 were founded by Israelis, at least 13 of which became unicorns over the past year.
This is based on research by Yaron Samid, an Israeli entrepreneur with several exits under his belt, an angel investor, and the founder of TechAviv, a global community for Israeli founders. In 2018, Samid published his first list of Israeli-founded unicorns where he counted 18 total, including WeWork, VIA, Lemonade, Fiverr, Taboola, Outbrain, OrCam, and eToro. By 2019, Fiverr had gone to IPO as had data company Elastic – making them public companies – and Taboola and Outbrain had merged.
The original list was criticized for including companies with only loose connections to Israel (like Magic Leap) and those without a presence in the country at all. Indeed, the updated list (as of December 16, 2019) of 30 companies includes Formlabs and Tango, each with one Israeli founder (out of several), and neither with a presence in Israel.
Samid notes that the round-up is not a list of "Israeli companies" but of "private technology companies founded by Israelis," no matter the headquarters. The goal, reads a caveat on the site, "is to shine a light on the massive impact Israeli founders are having on the global innovation economy."
In an interview with NoCamels, Samid says that one of the most surprising observations about this year's list of Israeli-founded companies with valuations of over $1 billion is the sheer number of ventures reaching new unicorn status. Samid also keeps a round-up of "charging ponies" or companies valued at half a billion US dollars or more, with 27 and counting as of December 2019. These include Moovit, SiSense, Kaltura, Vayyar, SimilarWeb, and MyHeritage.
Israelis have been in the business of inventing game-changing technologies that are then bought by massive international companies, Samid says, but "we are seeing an acceleration in Israeli-founded large-scale companies that are IPO caliber."
The venture capital industry is "flush with cash" making it much easier to raise funds, and a new generation of Israeli entrepreneurs "are taking advantage of this healthy market," he tells NoCamels. With greater wisdom and knowledge, these entrepreneurs have the "conviction to stick it out," meaning they are not rushing to accept tempting offers and opt to continue building their business themselves, Samid says.
These founders "are fostering Israel's transition from a 'start-up nation' to a 'scale-up nation,'" Samid adds, describing a typical Israeli founder in today's age as one who has already created and sold a number of companies and is now "looking to build his or her 'legacy company' to make their mark."
If making an exit to a leading international corporation was once the highest achievement in the Israeli tech scene, now Israeli founders are realizing they can *be* that leading global corporation, Samid says. Financial rewards from previous successes in addition to the secondary funding available, lower the risks for these seasoned entrepreneurs who are then able to take their businesses to the next level, he tells NoCamels.
But valuations can be risky business – as anyone following the WeWork story has inevitably observed – which Samid acknowledges, saying: "The dangers of startup valuations are that they are not necessarily or directly based on annual recurring revenue (ARR). Oftentimes, a billion-dollar valuation is based on a single funding round."
Below, NoCamels highlights the 13 companies that joined the unicorn club, according to estimates, in 2019 and those that previously did not appear in Samid's 2018 list:
TripActions: $4 billion
Israeli entrepreneurs Ilan Twig and Ariel Cohen founded travel tech company TripActions in 2015 in a bid to overhaul corporate travel. Together, they developed an AI-powered platform that centralizes trip booking – flights, hotels, car rentals, transfers – as well as tracks expenses and provides 24/7 personalized global support for executives and employees on the move.
The system has resonated with many corporations and the startup has grown quickly to serve over 3,000 global customers by the end of 2019 and manage more than $2 billion in annual travel budgets. Its clients include multinationals such as WeWork, Lyft, SurveyMonkey, Lime, Canva, and Zoom.
Headquartered in Palo Alto, California, the company has nine offices throughout the United States, United Kingdom, Netherlands, and Australia and employs over 1,000 people worldwide.
In July, TripActions raised $250 million in Series D funding at a valuation of over $4 billion. Its investors include Andreessen Horowitz, Zeev Ventures, and Lightspeed Venture Partners.
TripActions is not without its competitors – Rocketrip, BCD Travel, Carlson Wagonlit Travel, to name a few – but the "biggest competitor is the status quo," because "people still go to a travel agency to book their trips," Cohen told Techcrunch in July.
Monday.com: $1.9 billion
For Monday.com, you could say that "unicornism" runs deep. The company's product was born as an internal project management tool for another Israeli success story, Wix, which achieved unicorn status and IPO'ed back in 2013.
Monday.com falls under the category of "workplace collaboration tools," helping teams track projects, deadlines, and promoting team collaborations in 201 types of industries containing 90,000 teams throughout 146 countries.
Monday.com co-founder and CEO Roy Mann told Techcrunch in July that the company "built flexibility into the platform," which explains why it's achieved success across non-technical companies such as the Discovery Channel. Since off-shooting from Wix in 2014, the company has raised a total of $234.1 million and is valued at $1.9 billion as of July 2019, after having more than doubled its user base and revenue in 2018 and raising another $150 million.
Mann said that the company is considering an IPO, and plans to expand to more regions, integrate more languages, and add a free version. Monday.com distinguishes itself from competition like Airtable and Notion, geared to more personal and spreadsheet management, respectively, by being the default place to get an overview of a projects' status.
Landa Digital Printing: $1.8 billion
Dubbed the father of digital printing, Benny Landa, founded Landa Digital Printing in 2002 which has been credited with revolutionizing the digital commercial printing industry. In 2012, Landa unveiled a printing technology called Nanography for the commercial, packaging, and publishing markets.
The printing method is based on the Nanographic Printing process and Nanoink – both of which are registered patents for Landa. The process uses tiny pigment water-based particles that are only tens of nanometers in size and can print on almost any material. For comparison, a human hair is about 100,000 nanometers wide.
By combining the high speed and quality of offset printing (used mainly for newspapers, magazines, brochures, stationery and books) with the adaptability of digital inkjet printing, Nanography takes the best from both worlds, enabling printers to cost-effectively produce short- to medium-run lengths.
Landa Digital Printing operates under the Landa Group and is currently located in Rehovot, Israel. The company raised $300 million in 2018 and has been valued at almost $2 billion since.
Infi (also InfiBond): $1.25 billion
Infi (or Infibond) was founded in 2013 by Yoram Kraus and Yaron Cohen after Kraus's daughter asked him what would happen if he didn't come back from one of his extreme mountain climbing excursions. Despite having little tech experience, Kraus set out to develop technology that would allow for "audio conversation" with people after their death. This pursuit led InfiBond to focus on behavior prediction technologies that have since been tailored to serve business objectives.
"Infibond is ushering in next-generation understanding of the user and redefining how consumers interact with brands," the Tel Aviv-based company says on its site. InfoBond's EmpathAI technology is meant to help machines recreate human thought processes and be able to grasp human psychology. According to a description on Startup Nation Finder, the company "equips the customers with educated guidance for increasing customer engagement based on specific personality traits, states of mind and motivations. This results in improved company performance and business KPIs, coupled with more productive and friendly man-machine engagement empowered by a human touch."
There's much speculation about the company, which has been called "Israel's Black Mirror Unicorn." News sources such as Haaretz and Sifted claim that InfiBond does not have any customers or publically available products, and that the company has faced several lawsuits from investors. In light of the lawsuits, it is unclear how much InfiBond has raised, though the company's lawyers filed court documents with the total sum invested as $26.5 million. The billion-dollar valuation is due to an alleged plan of a $100 million investment, which is under legal dispute. According to the Sifted report, which cites people familiar with the company, InfiBond's "wild valuation is symptomatic of a much wider issue in startups where charismatic entrepreneurs can use excitement around tech — and particularly artificial intelligence — to raise millions with little oversight." The report cites American biotech startup Theranos, once valued at $10 billion and whose founders were ultimately charged with fraud, as an example.
Tango: $1.1 billion
Tango was founded in 2009 by Eric Setton and his Israeli co-founder Uri Raz, and is headquartered in Mountain View, California with offices in Austin, Texas, Beijing, and St. Petersburg, Russia. Tango is the developer of TangoMe, a free social communications service application (mobile and PC) used for free audio and video calls, texting, playing games, sharing content, and browsing content online.
TangoMe is available in 15 different languages and has acquired over 390 million registered users.
Since its founding, Tango has raised over $350 million. Its most recent funding round, in 2014, was of $282.5 million and was led by Alibaba. The investment was made at a company value of $1.1 billion and Alibaba would own 20-25 percent of Tango
Tango is one of many communications applications such as Snapchat, WeChat, WhatsApp, and many others. It has no known presence in Israel.
Trax: $1.1 billion
Singapore-based Trax was founded in 2010 by Dror Feldheim and Joel Bar-El to revolutionize "shelf management."  Leveraging fine-grained image recognition and data science technologies, Trax's platform transforms what may seem mundane to the individual strolling supermarket aisles, into a highway of valuable information. Such information includes when a product goes out of stock, optimized in-store locations of products, promotion success, and instances of mispricing.
Trax sends this data in real time to managers, allowing them to not only immediately mitigate issues, but also to make big adjustments in production and delivery to better maximize sales.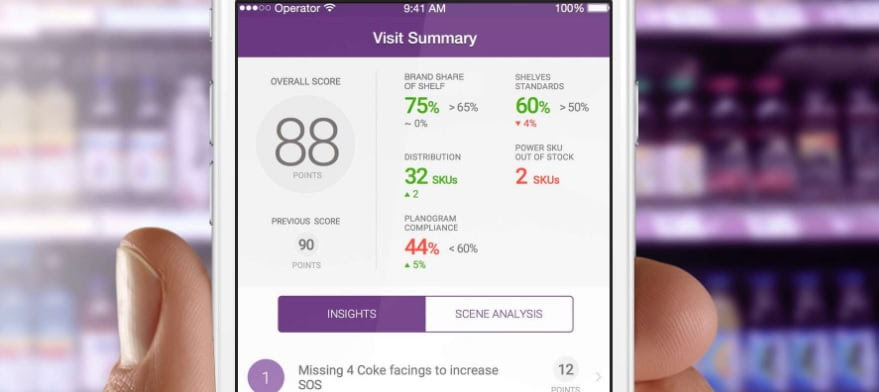 Since Trax's seed funding of $1.1 million in 2011, the company has raised more than $385 million, including a $100 million investment in July 2019 led by HOPU Investment Management, an Asian alternative asset manager. The investment boosted Trax's valuation to $1 billion.
Trax has used the capital for three mergers or acquisitions so far: a computer vision startup, LenzTech Co, a shopping app for smartphones and tablets called Shopkick, and Trax's own European competitor, Planorama.
Feldheim indicated that the company plans to use the recent investment to expand operations in China.
Trax currently operates in over 50 countries with more than 175 clients, including many of the world's top brands and retailers, the company has said.
Trax was recognized as a 2018 Red Herring Top 100 Global, a list highlighting leading startups from North America, Europe, and Asia. In 2016, the company ranked in the top 25 Fastest Growing Companies on Deloitte's Technology Fast 500 list.
JFrog: $1 billion
JFrog was founded in 2008 by Frederic Simon, Shlomi Ben Haim, and Yoav Landman and has offices in Israel, the US, India, France, Spain, and Japan. It is currently one of the world's leading software distributors, offering developer-centric, social platform for storage and distribution of software libraries. Its target customers are Software Developers and DevOps Teams and its clients include Tesla, Twitter, Credit Suisse Bank, Oracle, Google, LinkedIn, and Netflix.
The company has received $226.5 million in overall funding, with the latest round of $165 million in 2018 taking it to its $1 billion valuation. The investment was led by Insight Venture Partners.
WalkMe: $1 billion
WalkMe was founded in 2011 by Rafael Sweary, Dan Adika, and Eyal Cohen as a guidance and navigation tool and has been constantly growing as more leading enterprises and SMBs alike have adopted the software to either help train employees on internally used software, or improve their users' experience of their product. WalkMe works by adding "tip balloons" with information that helps users understand how to use a website, app, or software.
Clients include LinkedIn, Adobe, PayPal among some 30 percent of Fortune 500 companies.
"WalkMe transforms how organizations gain visibility into their end-to-end business processes, driving workforce productivity, increasing customer satisfaction, and achieving higher operational efficiencies," said
Sweary this month as the company raised $90 million in funding led by Vitruvian Partners to expand to new markets, such as Latin America. WalkMe nearly doubled its valuation and end-user base in the last year.
Today the company employs more than 800 people across the US, Europe, Asia Pacific, Singapore, and Israel.
WalkMe, however, does not walk the DAP  landscape alone. The company has competitors such as Whatfix, Pendo, Appcues, and Nickelled. Nickelled, for example, contrasts WalkMe by targeting smaller customers and offering a simpler and cheaper product.
Formlabs: $1 billion
The 3D printing company Formlabs was founded in 2011 by MIT graduates David Cranor, Maxim Lobovsky and Natan Linder, an Israeli-born entrepreneur. Headquartered in Somerville, Massachusetts, Formlabs focuses on building 3D printers for different industries such as design, health care, and engineering.
Formlabs has raised over $100 million to date and was valued at $1 billion after closing a $15 million funding round in 2018. The company operates in a competitive space among 3D tech companies such as Airwolf 3D, MakerBot, CGTrader and Voxel8.
In 2012 Formlabs became known for raising almost $3 million in a successful Kickstarter campaign. Since then, it has shipped over 35,000 printers worldwide, Lobovsky told Forbes in 2018.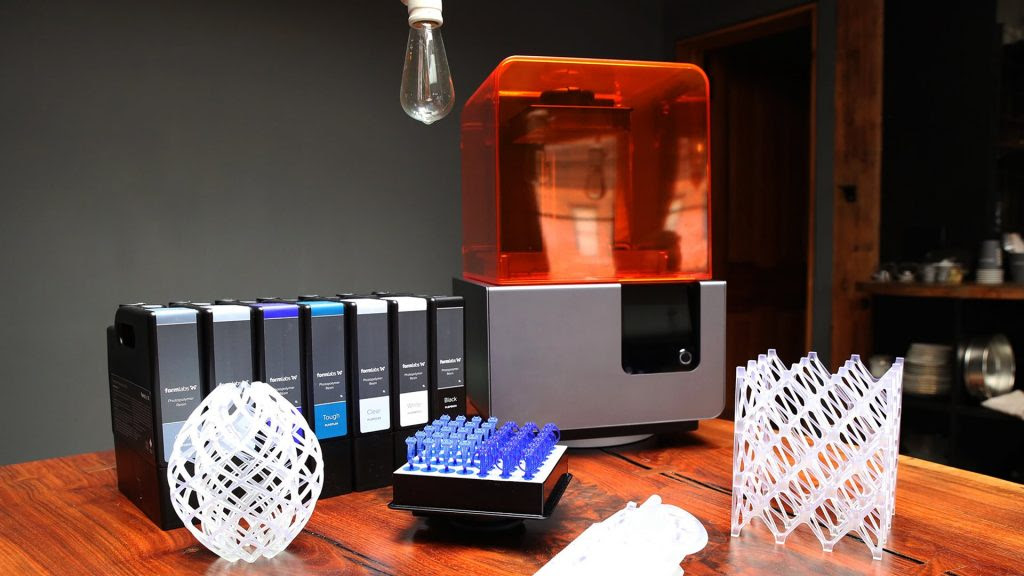 Hippo: $1 billion
Assaf Wand and Eyal Navon founded Mountain View-based Hippo Insurance in 2015 as a modern, technology-driven approach to home insurance, which hit the insurance marketplace in April 2017.
Hippo allows homeowners to receive accurate insurance quotes, built on public data sets from municipal building records to satellite imagery of physical property characteristics and purchase home insurance online in a minute or less. It also allows customers to save up to 25 percent on premiums, and obtain smarter coverage for household goods like appliances and consumer electronics, the company says.
Hippo has modernized insurance by taking into account modern lifestyles that include home appliances and consumer electronics, and the company includes a complimentary smart home sensor kit with every policy to protect homeowners against water leaks, fire damage, and break-ins.
Perhaps the most revolutionary aspect of Hippo, though, is the emphasis on the personal experience for customers: from having a dedicated claims concierge that guides, advocates, and ensures the comfort of customers in the event of accidents or loss, to giving the CEO's cell number to customers. Wand, Hippo's CEO told customers affected by the devastating fires in California in 2018: "By the way, this is my personal number. I'm the CEO of your insurance company, if you need something."
In July, Hippo raised $100 million in a Series D funding round led by Bond Capital, a fund that has also invested in major companies such as Airbnb, Houzz, Waze, Slack, and Uber.
Lightricks: $1 billion
Sometimes better known for its best-selling yet controversial app Facetune, Lightricks was founded by four Ph.D. students and a former Supreme Court clerk while on the campus of the Hebrew University of Jerusalem.
Still headquartered in the Israeli capital, the company also has an office in London. Lightricks leverages advanced technologies of image processing, computer graphics, and neural networks, and acts with equal emphasis on UI/UX fundamentals that collectively revolutionized mobile editing robustness and experience.
Lightricks' seven apps have over 200 million downloads worldwide and more than three million paying subscribers. The apps have won awards including Best of Google Play, three Apple's App of the Year awards and the prestigious Apple Design Award.
Lightricks has also built a number of additional creativity apps, including video editor Videoleap and Quickshot
Most of Lightrick's apps follow the freemium model, and the company is one of the first to participate in Apple's new subscription-based incentive program.
Having announced a $60 million Round B in November 2018, Lightricks raised another $135 million 8 months later bringing it to a billion-dollar valuation by July 2019. The round was led by Goldman Sachs, with participation from second-time backers Insight Partners (WalkMe, Twitter, Wix) and ClalTech (Gett).
Cybereason: $1 billion
Like many other Israeli cybersecurity companies, Cybereason's founders knew each other from their service in the IDF's elite military intelligence unit, 8200. Lior Div, Yossi Naar, and Yonatan Amit set up Cybereason in 2012, offering real-time and cloud-based EDR (endpoint detection and response) and EPP (endpoint prevention platform) technologies that comprise a powerful suite of products and services.
Over the years, Cybereason has harvested an extensive list of industry awards for both their product and personnel, such as CRN's 2019 Security 100 and SC Media's Visionary Award. The company is headquartered in Boston, with offices in London, Tel Aviv, and Tokyo, and employs some 500 people.
Cybereason also has an established customer base in Fortune 500 companies across different industries and appeared on Forbes' "Next Billion-Dollar Startups" list of 2019, just a month before raising $200 million in August at a valuation of $1 billion. The company hosts a cybersecurity podcast, Malicious Life, which was ranked in the top ten of iTune's technology podcasts in January 2019.
In late June, Cybereason announced that it uncovered a massive hacking operation that involved nearly a dozen global telecom companies and huge amounts of stolen personal data from individuals across multiple continents as part of an alleged spying operation with possible links to China.
Cybereason's nine-month investigation, dubbed "Operation Soft Cell," found that the hacking campaign spanned at least seven years and involved the theft of call records from cellular network providers so that hackers could conduct surveillance on targeted individuals likely working in law enforcement, government, and politics.
Fundbox: $1 billion
Founded in 2013 by fintech veterans Eyal Shinar, Tomer Michaeli, and Yuval Ariav, Fundbox offers small-business owners data-driven loans to solve cash flow issues. It advances payment for thousands of unpaid invoices weekly, effectively eliminating the 30-, 60-, and 90-day problem faced by many small businesses.
The company utilizes machine learning technology to analyze transactional data in order to improve, redefine and restructure how B2B payments and transactions are carried out.
In September, Fundbox announced that it raised $176 million in a Series C funding round and secured a $150 million credit facility. Investors in the round included Allianz X, Healthcare of Ontario Pension Plan (HOOPP), 9Yards Capital, Cathay Innovation, and Arbor Ventures. Major existing investors also included Khosla Ventures, General Catalyst and Spark Capital Growth.
"If you're a business owner and don't know when you're getting paid next or whether you have the funds to complete a transaction, you lose valuable time and important business opportunities," Shinar said in a company statement in September. "The remedy to this uncertainty is the ability to facilitate quick risk decisions, faster payments, and more flexible terms so our customers have greater predictability related to their revenue and cash flow."
Fundbox was recently named to a Forbes list of the top 50 AI companies.
Next Insurance: $1 billion
Founded in 2016 by Alon Huri, Guy Goldstein, and Nissim Tapiro, Next Insurance provides digital, small-business insurance coverage across the US. It offers general liability, professional liability, commercial auto and, most recently, workers' compensation coverage and says its policies are tailored, easy to understand and easy to buy with instant, 24/7, online access.
Through Next's platform, clients can add additional insureds, update policies or payment information, and send verifiable proof of insurance, from a smartphone or computer.
Next Insurance achieved unicorn status in October 2019 – three years after its founding – after raising $250 million in a Series C funding round from Munich Re, a leading German insurance company.
The startup is based in Palo Alto, California with offices in Kfar Sava, Israel.
AppsFlyer: $1 billion
Founded in 2011 by Oren Kaniel and Reshef Mann, AppsFlyer is a mobile attribution and marketing analytics firm now headquartered in San Frincisco with offices in Israel, Europe, Latin America, and Asia. The company develops software products that help marketers and developers measure and analyze ad spending and maximize marketing investments.
AppsFyler's platforms are integrated with major social media companies such as Facebook, Google, Twitter, Pinterest, and Snap and its clients include major companies like HBO, Waze, and Alibaba. AppsFlyer says it works with over 12,000 brands worldwide.
Kaniel has described AppsFlyer as "customer-obsessed," with their customer service department established long before its sales division.
The company maintains several active blogs, a mobile attribution and marketing analytics library, and mobile fraud and attribution glossaries.
AppsFlyer's most recent fundraising round totaled in $56 million led by Qumra Capital back in 2017. The recent billion-dollar valuation is because AppsFlyer's turnover reached $130 million as of April 2019, which is expected to reach $200 million by the end of the year. The company's revenues are mostly from customers signed on for at least a 1-year subscription, with 65 percent that pay a whole year upfront. AppsFlyer is not currently said to be planning an IPO.
Riskified: $1 billion
Founded in 2012 by CEO Eido Gal and CTO Assaf Feldman, Riskified developed an e-commerce fraud prevention platform that makes it easier for online merchants to accept high-risk credit card transactions. The company reviews, approves and guarantees transactions that merchants might otherwise decline. Its solutions also increase bank authorization rates, protect customer accounts from misuse, and allow merchants to offer shoppers alternate payment methods, the firm says.
The company is headquartered in Tel Aviv and recently opened an office in Manhattan to serve as a foothold for development operations in North America.
In November, Riskified raised $165 million in Series E funding at a $1 billion valuation.