KASWAR KLASRA – Pakistan – Women's Rights & New International Airport
Pakistan's internationally acclaimed women rights activist suggests Pakistan's govt to name Islamabad's International airport after great Abdul Sitar Edhi, one of world's great philanthropist
On appeal of Tehmina Durrani, Abdul Sattar Edhi was honored with Pakistan state funeral on July 9, 2016.
ISLAMABAD:
Pakistan Minister of Pakistan inaugurated country's state of the art airport –the Islamabad International Airport on 1st of May 2018. However, the the government is yet to give it a formal name.
As the government and opposition parties lock horns over the naming of newly built Islamabad International airport, Tehmina Durrani, Pakistan's internationally acclaimed women's rights activist and author, has suggested to name it after Abdul Sattar Edhi, country's great philanthropist.
"The name 'Edhi International airport Islamabad' will be an instant, powerful and resonating lesson. Utilize its value against terrorism," Tehmina has said.
Speaking to this correspondent oa ver the telephone from Lahore, she said naming the newly built airport after Abdul Sattar Edhi (late) will raise Pakistan's value, Islamic ideology & identity.
"Replace Militant jihad with humanitarian jihad. Pakistan will raise its value, Islamic ideology & identity with the capital's International Airport named after EDHI. The greatest humanitarian of an era," Tehmina, one of the most powerful feminist voices in Pakistan told this correspondent.
Abdul Sattar Edhi was a ray of hope in a country too often caught up in despair. He was an ascetic in a country where politicians regularly skim millions of dollars through corruption; a Messiah in a country embroiled with sectarian hatred and violence; and ultimately the provider of public services in a nuclear-armed state where the government often fails to provide even the most basic ones, like adequate hospitals and ambulances.
Edhi died on July 8, 2016. On appeal of Mrs. Tehmina Durrani, social activist and author and wife of Punjab Chief Minister Shehbaz Sharif, former Prime Minister of Pakistan Nawaz Sharif ordered a state funeral for Edhi.
Edhi established Edhi foundation in 1951. The foundation currently runs hospitals, orphanages, morgues, legal aid offices, and centers for the abandoned and drug-addicted, and has almost 2,000 ambulances, which it dispatches to the scenes of the terrorist attacks that occur with alarming frequency across the country.
Last week, Prime Minister of Pakistan rejected three names proposed by a ministerial committee for Islamabad's new airport. The committee had suggested the names of Liaquat Ali Khan (Pakistan's first Prime Minister and one of its founders) ,Miss Fatima Jinnah( sister of Pakistan's founder), and Gandhara (the name of the land and its associated civilization that existed in the areas now situated in northern Pakistan and Potohar plateau).
Equipped with modern technology and state of the art facilities, the new airport was inaugurated on 1st of May 2018 and fully became operational from May 3, 2018. However, confusion prevails over what the airport should be called.
While opposition party in Pakistan wants the government to name the new airport after Benazir Bhutto (late), country's first ever female Prime Minister, some legislators are believed to be forcing the Prime Minister to name the new airport after Qaid-i-Azam, founder of Pakistan.
Shahid Khaqan Abbasi, the Prime Minister of Pakistan, is just taking time to decide what the new airport should be called.
On the other hand, the suggestion of Mrs. Durrani who is also the wife of Punjab's Chief Minister Mian Mohammad Shahbaz Sharif, and an influential woman rights activist, has widely been hailed across Pakistan.
Soon after Tehmina suggested the government to name the new airport after Abdul Sattar Edhi, people took to social networking site 'Twitter' to throw weight behind her suggestion.
"There's a new airport in Islamabad and they haven't named it yet. In my opinion, it should be named EdhiAirport in honor of the legendary humanitarian Abdul Sattar Edhi. RT if you agree!" Jeremy McLellan tweeted.
Hailing from a noble background, Durrani has a great following across. In September 2012, Durrani was named to the Pakistan Power 100 — a list that honors the highest levels of achievements from within the international Pakistani community.
Durrani's father — Shahkir Ullah Durran — was the governor of the State Bank of Pakistan, and the managing director of Pakistan International Airlines; while her mother, Samina Durrani, was a homemaker. From her mother's side, Tehmina is the granddaughter of Nawab Sir Liaqat Hayat Khan, of the Khattar tribe; a prime minister of the former princely state of Patiala for eleven years. Sir Liaqat Hyat Khan himself was the brother of Sir Sikandar Hayat Khan, a pre-1947 Punjabi Indian statesman, and leader.
Nowadays, Tehmina is on a mission to make Pakistan a social welfare State.
"Because we intend to move towards a Social Welfare State and have yet to choose a name for the Islamabad airport, there is only one that represents the nation of Jinnah. Edhi International Airport. People and the world would arrive with humanitarianism in mind," Durrani told this correspondent.
Abdul Sattar was a Pakistani philanthropist, ascetic, and humanitarian who founded the Edhi Foundation, which runs the world's largest volunteer ambulance network, along with homeless shelters, animal shelter, rehab centers, and orphanages across Pakistan. After his death, the Edhi Foundation is run by his son Faisal Edhi.
About author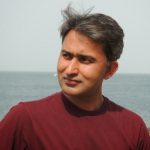 Kaswar KLasra is a journalist from Pakistan with more than 13 years of experience in print and electronic media. Currently, Kaswar Klasra is working with International News Service London as its correspondent from Pakistan. Previously he worked for one of Asia's biggest news channel India Today TV and Aaj Tak as correspondent from Pakistan for eight years (2010-2017).
During 13 years of journalism, Mr Klasra worked as Reporter for a number of publications and TV channels including I24, worldwide. His stories ( with bylines) appeared on news publications like Japanese monthly magazine FACTA, The Nation ( Pakistan) News of The World ( London) , Los Angles Times ( USA), India Today, Brunei Times, Newsmax ( USA) , Mirror ( UK) and Daily Mail ( UK) , Progressive radio, Axel Springer, international News Service ( UK), World Textile Information Network, Mumbai Mirror , The Straights Times, South China Morning Post, Xinhua and The Journal of Turkish Weekly.
He can be reached at kaswarklasra@yahoo.com
He tweets at @kaswarklasra
His work can also be accessed at: https://muckrack.com/kaswar-klasra/bio