Ariel Ben Avraham – Ecclesiastes: The illusion of vanity and the reality of love (XXV)
"Be not hasty to go out of His presence, do not stand in an evil thing; for He does whatever pleases Him." (Ecclesiastes 8:3)
Once again we are reminded to remain in goodness for the sake of goodness as the reflection of God's presence in His creation, for in this awareness there is no evil.
Thus we realize that evil is the constant reference for us to choose goodness, until the day of the Jewish final redemption when evil will disappear from the face of the earth.
At the meantime we are here to permanently make positive choices and not as we please, for that is a privilege that belongs only to God as the Creator of all.
"For as much as the King's word has power; but who may say to Him, 'What to do'? Who keeps the commandment knows no evil thing, and a wise heart discerns time and judgment." (8:4-5)
Goodness is God's encompassing will for the choices that we are about to make every moment, and it is also the power in His word. His chosen people are destined to choose back to His will and do what is inherent in goodness, for it does not dwell with evil.
In goodness as the ruling principle of wisdom we are born to discern and apply judgment because goodness is the reason and the purpose of life in this world.
"For to every matter there is a time and judgment, for the evil of man is great upon him. For he knows not that which shall be; for even when it comes to pass, who shall declare it to him?" (8:6-7)
As we mentioned, we all have to face every situation and matter with the proper approach that always pursues goodness, and as our judgment to act and respond according to what is right for every circumstance.
We must live in this awareness because evil is also constantly calling as the other choice that we are divinely instructed, either to avoid or to turn into a positive expression.
Thus we are able to avoid the effects, outcomes or consequences of negative choices, about which we are not always aware of what may result from them, particularly if there is none to advice us against these.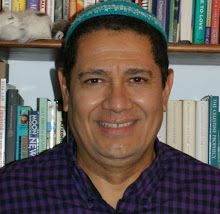 Kochav Yaakov, Shomron (Samaria), Israel Ariel Ben Avraham (f. Zapata) was born in Cartagena, Colombia in 1958. After studying Cultural Anthropology in Bogotá moved to Chicago in 1984 where he worked as a television writer, reporter and producer for 20 years. In the 1990's he produced video documentaries related to art, music, history and culture such as "Latin American Trails: Guatemala" distributed by Facets.org. Most of his life he studied ancient spiritual traditions and mysticism of major religions, understanding the mystic experience as the individual means to connect with the Creator of all. Since 2004 he studies and writes about Jewish mysticism and spirituality mainly derived from the Chassidic tradition, and the practical philosophy of the teachings of Jewish mystic sages. The book "God's Love" is the compilation of many years studying and learning Jewish mysticism. The messages of his book are part of the content, exercises and processes of a series of seminars, lectures and retreats that he facilitates in Israel.