UNICEF Cameroon and Innovation Africa Partner to Install Israeli Solar and Water Technologies for Refugees
Thanks to Dov Lipman. Herzliyah Petuach,
Innovation: Africa, an NGO bringing Israeli solar and water technology to rural African villages, has teamed up with the United Nations Children's Fund (UNICEF) Cameroon to use Israeli technologies to bring light, clean water and proper healthcare to refugees from the Central Africa Republic. As of this week, this collaboration is improving the daily lives and futures of over tens of thousands of refugees of conflict in Africa. Through the joint package of tried-and-tested Israeli technologies and the skills, reach and on-the-ground expertise of UNICEF, the partnership will also bring significant global attention to the dire situation ravaging the Central African Republic.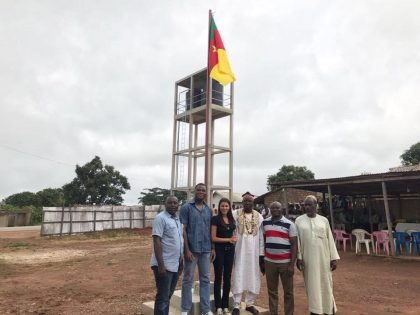 The relationship was initiated by Israeli ambassador to Cameroon, Ran Gidor, who was looking to create sustainable partnerships that would ultimately create generational change within rural communities. In August 2016, Ambassador Gidor introduced the UNICEF Cameroon leadership to Innovation: Africa's Founder and CEO Sivan Yaari who spent several days with UNICEF's team in Bertoua, Cameroon. A decision was made to partner together to provide solar power for three medical centers, enabling them to treat patients at nighttime and to refrigerate medications and vaccines.  In addition, the partnership would implement a solar powered clean water project in rural villages in the East Region, in which solar power and other Israeli technologies enable clean water from underground aquifers to be pumped to the villages. A decision was made to focus on installing solar energy in the health centers of Garga Sarali, Tongo Gandima, and Ngoura Central, and to install a solar water pumping system in Garga Sarali.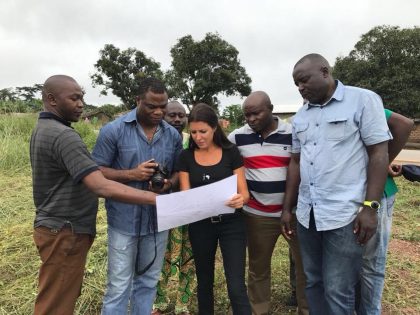 Innovation: Africa arrived in Cameroon in April of this year. Israeli engineers immediately began to survey the medical centers in order to create the plans for the solar system.  At the same time, water engineers worked to determine the best strategy for drilling points and distributing the water for the water pumping system in Garga Sarali Village.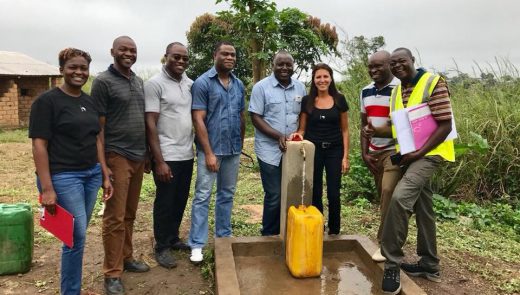 Sivan Yaari, Founder and CEO of Innovation: Africa: "I am so thankful to Ambassador Ran Gidor for introducing us to UNICEF and I thank the UNICEF Cameroon leadership for partnering with Innovation: Africa to bring much needed assistance to these villages. Being here in Cameroon to see electricity in medical centers and clean water shows how we can change the world by working together."
To learn more about Innovation: Africa, visit their website or watch this video from the field.
The Israeli heart and mind just transformed the lives of 1 million Africans forever from Innovation: Africa on Vimeo
To learn more about UNICEF Cameroon, visit www.unicef.org.
For inquiries, please contact Genna Brand, Director of Communications: genna@innoafrica.org.