Exclusive – Being There When it Counts Most
Yesterday afternoon, a horrific head-on collision occurred on the highway in Israel's hilly Carmel region, near Kerem Maharal. Several people were wounded from the impact, including one who was badly injured when his head smashed into the windshield of his car.
Moran Etgar, a United Hatzalah volunteer happened to be nearby when he received the urgent alert from United Hatzalah Command Center. The devoted EMT instantly raced out to his ambucycle and flipped on the lights. Sirens screaming, he raced off to the location, arriving first at the scene just 2 minutes later.
Etgar discovered an intense scene, with several injured parties. The volunteer EMT quickly applied pressure to the driver's head wound, to stem the heavy bleeding before bandaging the injury with thick layers of gauze. Etgar then raced between the vehicles, working feverishly to treat the wounded before other United Hatzalah volunteers arrived to assist with his efforts. Together, the gathered volunteers treated the victims' injuries and lacerations, taking vital signs, calming and reassuring the wounded patients.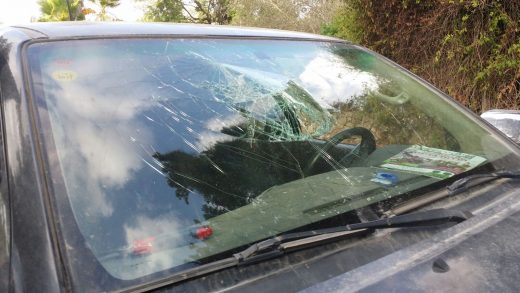 When the Mobile Intensive Care Unit (ICU) ambulance finally arrived, some 10 minutes later, Etgar assisted in transferring the victims for quick transport to the trauma center.
Upon hearing of the story, Eli Beer the Founder and President of United Hatzalah remarked, "Stories like this are exactly why we aim to have volunteers in every community and on every street. Moran's proximity to the incident allowed him to provide a quick response, one that surely saved numerous lives. Our volunteers give their all and drop whatever they are doing to provide critical care in the minutes that matter most and save the lives of others. People like Moran and the other volunteers who responded on Wednesday give me the strength to carry on doing what I do to help them save the lives of others."