Israel Seen – Back Page News From the Front Aug. 19 2017
Once again Daniella Ashkenazy treats us to "daily life " in Israel according to the Hebrew Press
DYNASTY A LA BNEI BRAK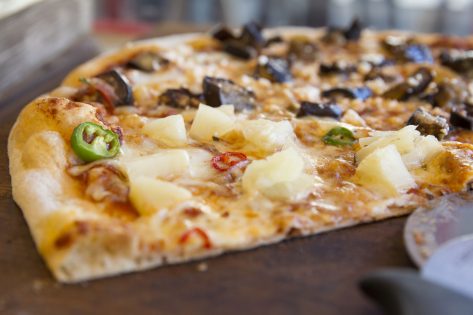 For weeks the Vichnitz spiritual leader rabbi Yisroel Hager was the recipient of dozens of family size pizzas and hundreds of falafels. Has the head of the austere Hassidic dynasty suddenly developed a yen for pizza and falafel in lieu of noshing on a piece of herring on rye with a dill pickle?
Apparently not.
A spokesperson for the dynasty told curious reporters: "The Grand Rabbi (admor, in Hebrew) doesn't 'order out'. No such thing! It's not fitting."
Officially, nobody knows who's behind the apparent pranks. The 72-year old spiritual leader – who according to a 2007 article in Yediot was embroiled for two decades in a bitter struggle with his younger bother Menachem-Mendel* over who would be the heir to their father's dynasty – has mutely paid the delivery boys at his door out-of-pocket for the stream of yummy home deliveries…then donated the pizza and falafel pockets to the needy. (Israel HaYom) Photo credit: Donnatello kosher pizza website – Tel Aviv. Photo is an illustration only; the pizza featured has no connection to the story.
* who established his own court of followers, and also calls himself the Vichnitzer Grand Rabbi.
ON THE WATER FRONT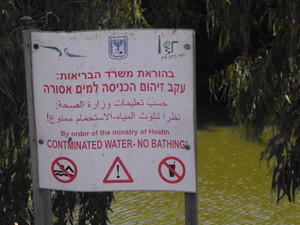 The fact that water in Israel is not a private commodity…that it is a national resource to be managed for the benefit of the population-at-large, received confirmation from a strange source.
In 2015, Hadera Paper Mills was convicted of polluted the Hadera watercourse after the plant installed new-but-alas-inadequate water treatment machinery. In 2010-11, Hadera Paper Mills had willfully dumped the excess effluents, untreated, in the stream. Environmental activist Professor Uri Shanas decided to submit a civil class action suit demanding 552 million NIS ($3.7 million) of 'ill-gained profits' at the expense of the public.
The courts ruled that property rights to water do not reside with the public; water belongs to the state, and therefore a private individual/individuals has no standing and can't sue for redress in this case. The judge did say that Professor Shanas could file a different class action suit…one for damages caused by the paper mill's pollution. (Yediot) Photo credit:  The Hadera watercourse in 2011 – Tzalul NGO
FREE-LOADERS?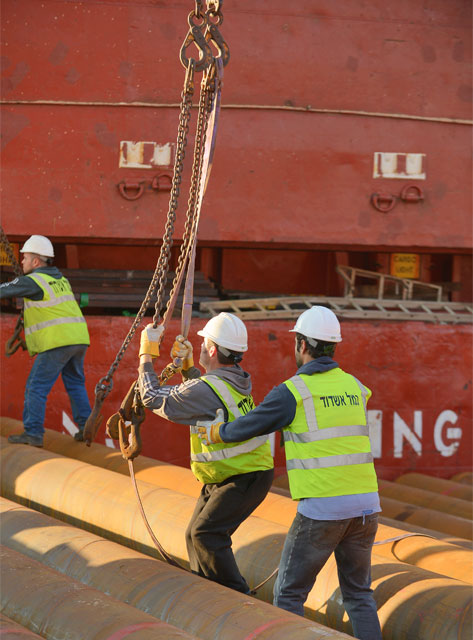 Veteran Chelm readers are familiar with working conditions extorted by longshoremen…such as 600 NIS coupons for gourmet dinners-for-two for doing their job (See the 2011 story Sinta Clause – subsequently cancelled and replaced with an automatic monthly 300 NIS bonus …)
The latest 'upgrade' at public expense doesn't even pretend to enhance productivity in the port: The Ashdod Port Authority published a public tender (number 17/מנ/2753 which closes on August 21st) to hire ten math and English tutors for 7th to 9th grade children of Ashdod Port workers who need extra help keeping up their grades! (Calcalist) Photo credit: ashdodport.co.il – About. Vintage photo of Ashdod longshoremen in action.
* The children will receive three hours of tutoring a week, 12 months a year.
ODE DUNAM, ODE EZ*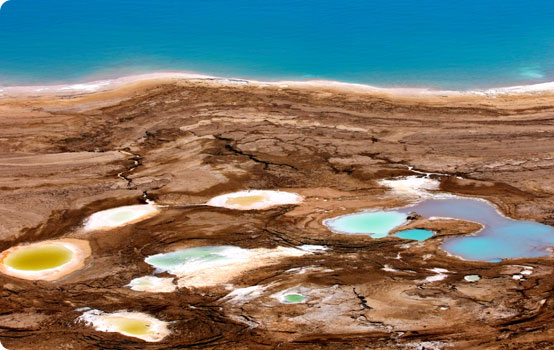 Alas, a new source of 'contested land' between Israelis and Palestinians – this one unique…
Parliamentarian Haim Yellin (Yesh Atid) is sponsoring a bill that would declare new turf resulting from receding waters on the Dead Sea in the Territories 'belongs' to Israel after Palestinians began claiming sovereignty over such land. To date we're looking at some 130 thousand dunam (more than 30,000 acres) and still counting as Dead Sea levels continues to drop by 1.3 meters a year – turning parts of the shoreline elsewhere (including 'inside the Green Line') into a no-man's-land of sinkholes**. (Yediot) Photo credit: Dead Sea sinkholes – dead-sea.org.il
* A slogan of Zionist endeavor in the first half of the 20th century:  'Another quarter-acre, another goat'.
** For a look at the impact of the dropping sea level, see the 27 July Second Channel news segment filmed near the abandoned Ein Gedi Resort, in which intrepid/brainless reporter Danny Kashmarov agreed to be lowered down to the bottom of a huge 30 meter-deep sinkhole for a news scoop with a new angle…
NO RELIEF FROM GRIDLOCK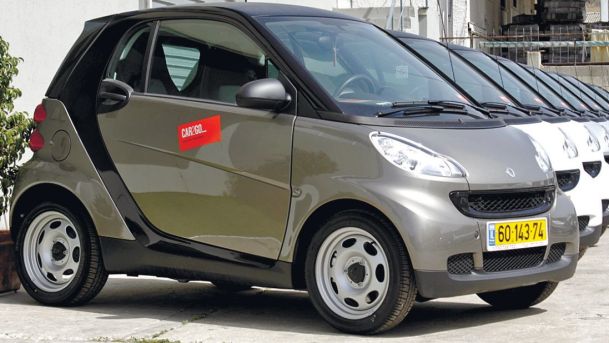 "The assumption is that in August there's always a drop in traffic jams, but this year we don't see any improvement in gridlock," said the Chief of the Israeli Police Force Traffic Control Wing Superintendent Yaron Benyamini.
The reason always cited by the experts for the August 'open roads' phenomenon is record numbers of Israelis who are vacationing abroad and therefore aren't on the roads…
Sound overblown? Not at all: A 2016 survey by the Israel Travel Agents Association found three-fourths (!) of all Israelis went abroad at least once in the past two years, a third three times. More than three quarters of a million Israelis went abroad in September 2016 alone. Furthermore, adoption of an 'open skies' policy by Israel (initiated in 2014) has brought more and more low-cost no frills flights from Ben-Gurion Airport to Europe and back – some even cheaper than the cost of petrol to drive to Eilat.* Thus, one would expect less and less traffic on the roads, right?
Wrong! Apparently the 'culprit' behind congestion in August 2017 is the addition of more than a quarter of a million new cars on the roads in 2016 – a 12.6% increase over 2015 imports, and still rising. ** (Yediot, Haaretz)
* 241 NIS ($69) to Athens and back…the cost of a full tank of petrol for the family sedan.
**  Most are 'shrunk' city cars that not only cost half a regular sedan (extending car ownership to new demographics); minicars can be parked perpendicular to the curb enticing more and more people in the heart of the city to buy a set of wheels.
GOING DOWN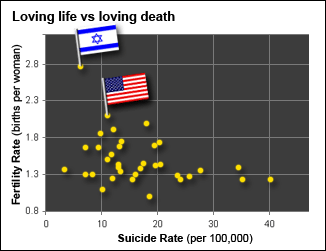 A Ministry of Health report shows Israel has the second lowest suicide rate per capita)* among 28 European countries.* A third of the suicides are among new olim – immigrants from the Soviet Union being twice as likely and immigrants from Ethiopia four times as likely to take their own lives compared to the veteran population.  A similar pattern among immigrants exists in the military.
In 2006 the IDF began curtailing to a minimum the number of soldiers taking their weapons home, a process that led to a 75 percent reduction in the number of soldiers killing themselves while on leave. All told, in 2016 there were 15 suicides out of 36 fatalities** among IDF personnel both on and off-base. (Israel HaYom, Davar Rishon)
* An earlier 2012 WHO report of 150 countries put the ratio in Israel at 5.9 per 100,000 compared to 12.1 in the United States, 12.3 in France, 11.6 in Australia and 11.5 in Austria, 9.6 in Canada.
** In part due to an army regulation called nohal hitabdut (suicide procedure) added a number of years ago that dictates if there is even a hint that a soldier might be in danger of harming himself, the individual's weapon is taken away and a buddy is personally assigned to accompany the soldier around-the-clock until he can be turned over to a mental health officer for professional evaluation.