Eve of Israel's 69th Independence Day JPPI Releases Data from it's Pluralism Survey 2017
As part of it's Pluralism Project, The Jewish People Policy Institute (JPPI) released research results from a major survey of 1,300 Israeli Jews and Arabs.  The survey provides a wealth of information with on Israeli attitudes concerning identity, religious beliefs, coexistence, equality, freedom of expression, political affiliation, and level of comfort to be oneself.  
JPPI President Avinoam Bar-Yosef emphasized that on the eve of Israel's 69th Independence Day, "the survey results shows that the greatest success of the Jewish state is the integration of Diaspora Jews, from more than 90 different countries, in one thriving society. They wish to live together, form families together, and build a common future." Bar-Yosef added, "the fact that many Arabs living in the Jewish state define their primary identity as Israeli and feel comfortable and at home in Israel is very encouraging. Having said that, there is still much to be done to ensure full equality."
A significant majority of both Jews and Arabs do not think it is wise for them to live together. A majority of Jews do think it is wise for secular and religious Jews to live together, but not for secular and ultra-Orthodox (Haredi) Jews. In both cases the "totally secular" group is most reluctant to encourage such mixing.  JPPI also found that Jews with political and/or intra-Jewish ethnic differences recommend living in the same neighborhoods. Similarly, a significant majority of Muslim Arabs and the vast majority (more than 90%) of Christian Arabs in Israel do not think it is wise for their respective groups to live together.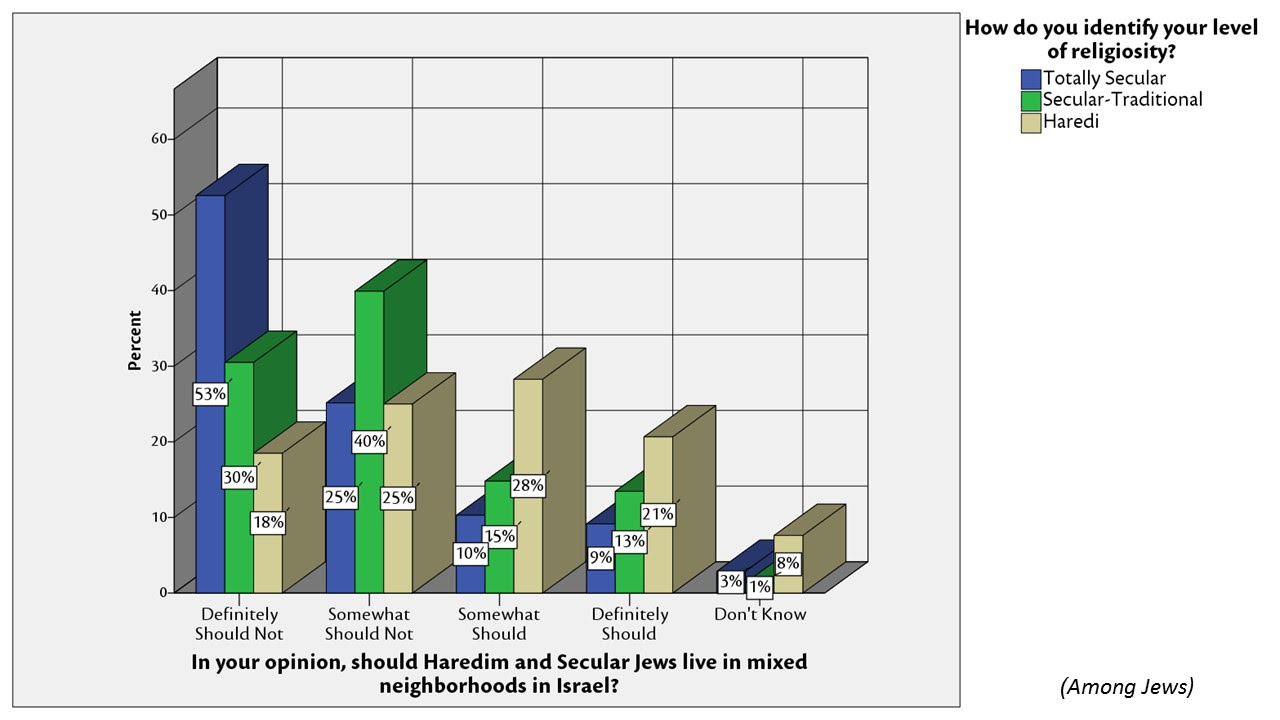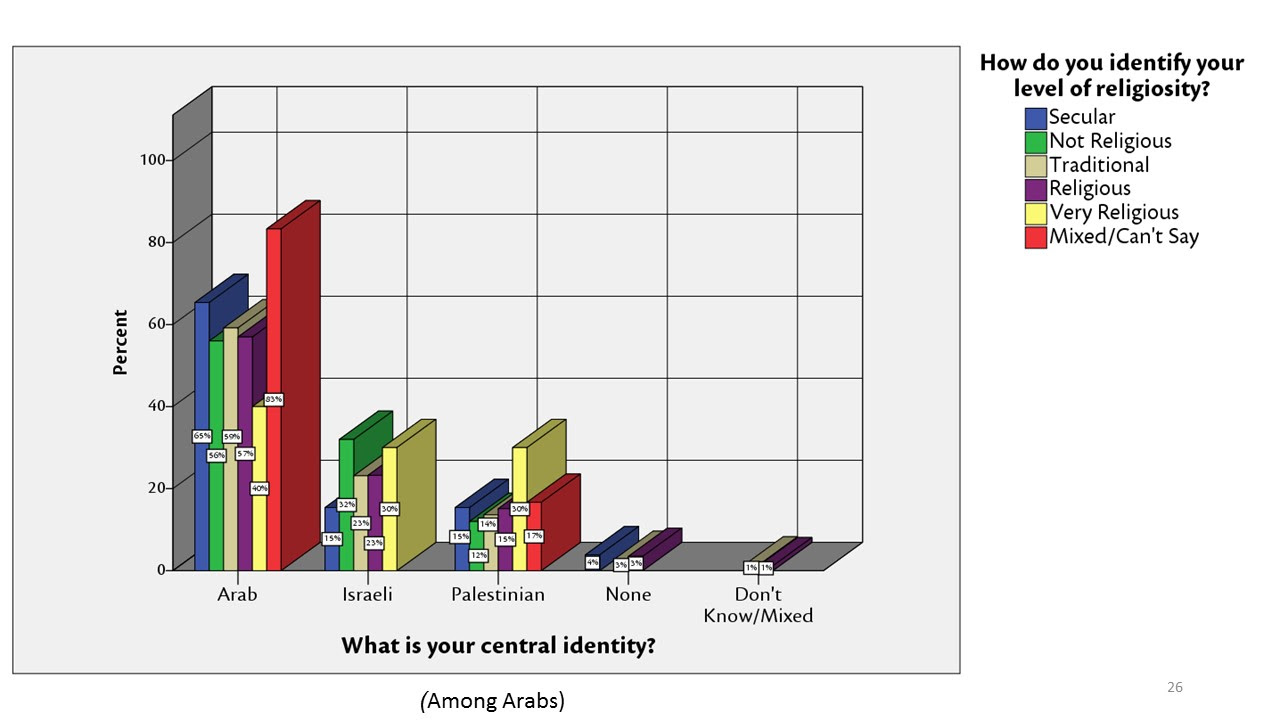 JPPI's pluralism project is supported by the William Davidson Foundation.
The poll was conducted by Panels Politics and has a 3.1% margin of error for Jewish respondents and 5.6% for Arab respondents.  Statistical analysis for the survey was lead by JPPI's Senior Fellow Shmuel Rosner, and Fellow Noah Slepkov.
| | | | |
| --- | --- | --- | --- |
| Group | Internet Panel | Phone survey | Total by population |
| Jews | 549 | | 549 |
| Jews 50+ | | 203 | 203 |
| Former USSR immigrants | 83 | 82 | 165 |
| Ultra-Orthodox | | 90 | 90 |
| Arabs | | 300 | 300 |
| Total | 632 | 675 | 1307 |
JPPI is an independent policy planning think tank. The mission of the Institute is to ensure the thriving of the Jewish people and the Jewish civilization by engaging in professional strategic thinking and action-oriented policy planning on issues of primary concern to world Jewry.